Dit nummer is al eerder uitgebracht als single voor 3FM Serious Request, waar het in 2015 tot Demo van de Dag werd verkozen. Lees hier meer.
Het lied beschrijft het perspectief van iemand die – morgen – op de vlucht gaat omdat zijn bestaansrecht ernstig geweld aangedaan wordt. Na de verdwijning van zijn vader en de gewelddadige dood van zijn broer neemt de protagonist zijn zuster mee naar een veiliger oord.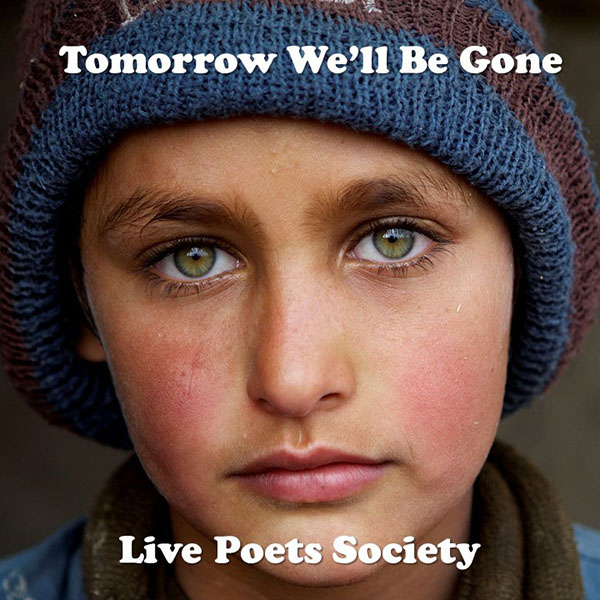 This song has already been released as a single for 3FM Serious Request, where it was voted Demo of the Day in 2015. Read more.
The song describes the perspective of someone who – tomorrow – is on the run because his right to exist is seriously violated. After the disappearance of his father and the violent death of his brother, the protagonist takes his sister to a safer place.
Luister Tomorrow We'll Be Gone op Spotify of Youtube:
Tomorrow we'll be gone – JeeWee Donkers & Peter Holen
What did you feel, my father
When they knocked upon your door
When they tied your hands together
And worked you to the floor
It's been almost a year now
And we haven't heard a word
We don't know where they took you
If you're dead or if you're hurt
Did you see them from a distance
Did you hear them shout out loud
They deny us our existence
They're about to bring us down
What did you feel, my brother
When they pulled you off your bed
Did you know your end was coming
With the gun against your head
I could see them in the distance
I could hear them shout out loud
They deny us our existence
They're about to bring us down
Gone, we'll be gone
One day we'll be gone
If we let them carry on
Come with me my sister
Let me take you by the hand
I will never let them hurt you
In a stranger, safer land
You can see them in the distance
We still hear them shout out loud
They deny us our existence
But they will never bring us down
Gone, we'll be gone
Tomorrow we'll be gone
Gone, we'll be gone.
Tomorrow we'll be gone
JeeWee Donkers – lead & backing vocals, guitars
Peter Holen – keyboards & backing vocals
Dirk Broekharst – bass
Ronald Voskens – drums
Emma Donkers, Miriam Strous, Hugo Stuurman – backing vocals