Medio 2011 ben ik via Jacques van de Wal in contact gekomen met Ramona Soto en haar initiatief om de muziek van Roma Wilkinson – Ramona's moeder – nieuw leven in te te blazen. Het project is opgestart als eerbetoon aan Roma, die in 2013 overleed.
Roma Wilkinson was in de jaren vijftig een succesvol songwriter, die onder andere liedjes schreef voor Bing Crosby en de Andrew Sisters. Het begon met The Gods Were Angry With Me, dat een hit werd voor Jim Reeves. Roma schreef dit lied al op zestienjarige leeftijd.
Een greep uit Spotify en YouTube:
Jim Reeves – The Gods Were Angry with Me
Bing Crosby & The Andrews Sisters – Forsaking All Others
Peggy Lee – Please Love Me Tonight
Tex Williams: Don't call me, I'll call you
Op dit moment is Ramona druk doende om de complete muzikale erfenis van haar moeder in kaart te brengen en deze wereldkundig te maken. Onderdeel van deze exercitie is een project waarin JeeWee en Jacques een selectie van haar liedjes (opnieuw) willen opnemen en uitbrengen. Hieronder een tweetal links met voorbeelden van hun inspanningen.
https://soundcloud.com/jacques-van-de-wal/one-to-grow-old-with
https://soundcloud.com/jacques-van-de-wal/forsaking-all-others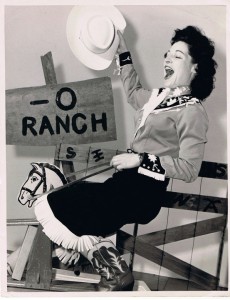 Op termijn is meer informatie en materiaal te vinden op www.romasongs.com (N.B. op dit moment nog niet operationeel)